Vega Old Tyme Wonder w/ 12" Rim
ae00-2974^145OLDTIME12
Call to order: (502) 491-2337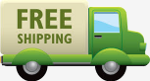 Here is a Clawhammer player's dream banjo for a great price. Handbuilt in California to Deering's high specifications, this boasts the best features in an affordable package. A Beautiful maple neck with an Ebony fingerboard and a frailing scoop offer comfort, durabilty, look, and plenty of room for picking. The no-knot tailpiece and fiberskin head add to the plunky percussive magic this banjer oozes.
The new Vega banjos are a culmination of years of evolution and development. Surpassing early Vegas in quality and craftsmanship, the new Deering Vega banjos blend the best of today's technology with yesterday's classic tones. This Vega Old Tyme Wonder is a classic example of that.
We custom ordered this one with the new 12" rim which gives it extra bass that you can feel in your chest as you play it! Includes a Deluxe Deering Archtop Hard Shell Case and a custom setup by your friends at Steilberg String Instruments.
---
Customer Reviews